CAFNRM, Chef Alan Wong, Sodexo collaborate for "Bento Benefit for Bob-Bob"
Chef Alan Wong has partnered with Sodexo Dining Services for a "Bento Benefit for Bob-Bob," scheduled for Monday, September 24, 11 a.m. to 1 p.m., on the College of Agriculture, Forestry and Natural Resource Management's breezeway. Come and meet Chef Alan and Bob-Bob! The $10 bentos will only be available through pre-sale (cash only). The pre-sale date is Monday, September 17, from 10 am to 1 pm, on the CAFNRM breezeway.
"Bob-Bob is a mini-donkey who has been on the Ag Farm since early May as a result of the lava activities," said Dr. Lorna Tsutsumi, professor of entomology, who organized the event. "He serves as the 'poster child' for the group of displaced horses on the Farm.
"The benefit supports the UH Hilo equine program that continues to care for Bob-Bob and the displaced horses by CAFNRM student volunteers under the supervision of Farm staff. These horses are not considered livestock by their owners, but large pets, and knowing that they are being cared for while their owners reshape their lives has been a great relief for many," she added.
Fortuitously, CAFNRM was in the process of rebuilding its equine program and is offering a horse production course (at full capacity) this fall. Another equine course is tentatively being offered in spring 2019.
"The existing equine-related infrastructure and pastures that were initially slated for use by the equine courses enabled the Farm to host the displaced horses," explained Dean Bruce Mathews. "However, there are other needs such as medica - tions, supplements and veterinarian visits. "Chef Wong, Sodexo and UH Hilo demonstrate how partnerships can achieve beneficial goals. Everyone shares the same values in their support of the local community, local agriculture, and UH Hilo students."
The bento includes:
• UH Hilo honey Sriracha tofu bites
• Pipikaula-style Big Island rib-eye steak
• Grilled misoyaki mahima hi served with Chef Alan's honey lemon miso
• Alan Wong's Moromiso multigrain rice
• Wok-fried soy beans with garlic and chili (an Alan Wong classic from his former Pineapple Room restaurant)
• Alan Wong's wasabi potato salad
News Source Image: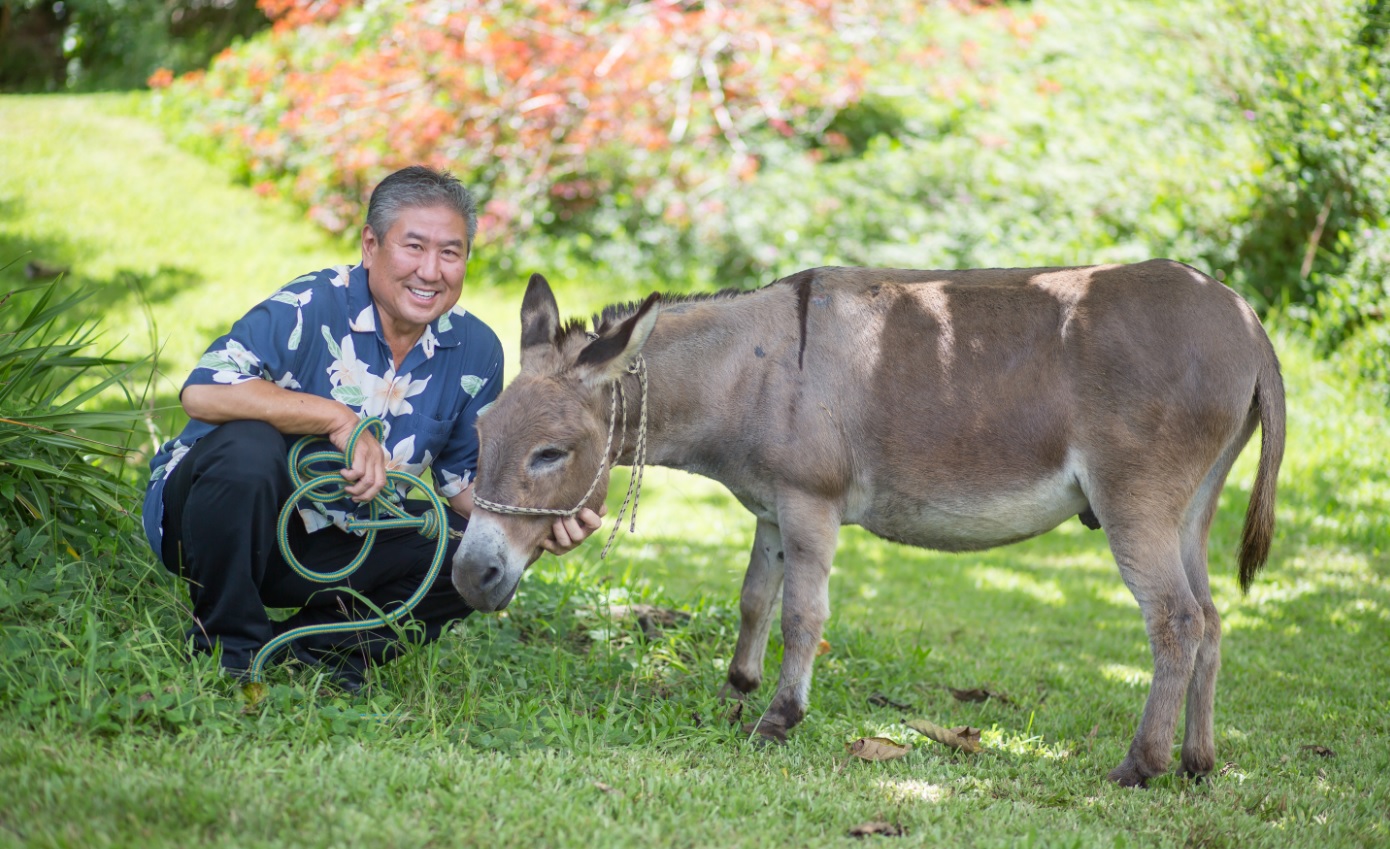 University of Hawaii Hilo